Binance is a major overseas virtual currency exchange.
It is one of the largest virtual currency exchanges in the world, and many people use it because it offers a large variety of virtual currencies and low fees.
Did you know that Binance has an affiliate program?
Some people don't know about affiliate marketing.
So, I would like to explain what an affiliate is, how to become an affiliate at Binance, and about what commissions are.
What is an affiliate?
An affiliate is a person who receives a commission for introducing a service.
For example, you may have seen links to amazon or Rakuten products on blogs.
If you click on that link and buy the product, the blog owner will receive a referral fee.
Companies can have their products introduced on blogs without spending money on advertising, and if someone buys the product, they get paid the referral fee.
Binance has a similar service, where you can introduce Binance on your blog, etc., and get a referral fee when someone registers to Binance from there.
About Binance affiliate commissions
The commission for Binance affiliates is 20-40% of the transaction fee.
In other words, if someone registers an account through your blog, etc. and makes a trade, you will receive 20-40% of that commission as a referral fee.
Binance's trading commission is 0.1%, so for example, if you trade 1,000,000 yen
Transaction fee = 1,000,000 yen x 0.1% = 1,000 yen
Affiliate commission = 1,000 yen x 20% = 200 yen
The result is 200 yen.
When you hear 200 yen for 1 million yen, you might feel that it is not a lot of money.
However, the best thing about this affiliate commission is that you can get paid as many times as you want every time you trade.
Domestic virtual currency exchanges also have affiliate services, but they only offer one-time commissions, such as "commissions for opening an account.
On the other hand, in the case of Binance, even though the reward you get at one time is small, the reward is permanent as long as the registered user does not quit trading.
In other words, even if you don't do anything, the money will keep coming.
Now, if you can increase the number of registered users, you will be able to increase the amount of money you receive further.
The advantage of using Binance is that you get paid permanently.
How to become a Binance affiliate
It is easy for anyone to become a Binance affiliate.
The specific steps are described below.
Register with Binance
If you have not yet registered for Binance, you need to do so first.
Go to the official website and register with Binance.
Prepare a blog, social network, or website
Next, you need to prepare a medium to introduce Binance.
You can use any media such as blogs or social networking sites, or a combination of both to attract more registrants more effectively.
Create articles and texts for introduction
Next, write an article to introduce Binance on your blog or introduce Binance on social networking sites.
In order to get many people to register, it is important to write a number of good articles.
This is an article on how to easily create a blog at a low cost.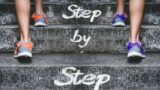 【10分でできる】ConoHa WINGでwordpressブログの始め方
こんな方におすすめの内容になっています ・収入を得られるブログをすぐにでも開設したい ・ブログを始めるに間違えないように設定したい ・あまりお金をかけずに始めたい ・時間をかけずにブログ開設をしたい
Put up a referral link
Next, log in to Binance and check your affiliate link.
If you can find the link, paste it into the article or social networking site you referred to.
You're all set.
After that, if someone registers with Binance from this link, you will receive 20% to 40% of the transaction fee as a commission.
Summary
In this article, I have explained what an affiliate is, what Binance affiliate commissions are, and how to start an affiliate program.
It's easy to become a Binance affiliate.
If you haven't registered with Binance yet, why not take this opportunity to do so and start becoming an affiliate?